You don't have to leave Iowa in order to find an outdoor adventure. There are numerous outdoor opportunities right outside your door!
When most people think of Iowa they think of fields upon fields of row crops, pigs and cows, and flat terrain. They don't normally think of Iowa as an outdoor mecca full of recreational opportunities. Only 2.8% of the land in Iowa is public, ranking it 47th in the nation for the amount of public lands. Over 85% of Iowa's land was once covered in prairie, and today less than 1/10th of one percent remains. Given that information, It's easy to see why people may view Iowa the way they do.
But, despite our small number of public lands, Iowa still has numerous recreational opportunities and beautiful places for us to enjoy. And, for those of us that live here, we know that Iowa isn't just flat fields. I was born and raised in Iowa and I have been fortunate enough to travel across the state and visit a lot of these beautiful areas. I have hiked on numerous trails, wandered through a native prairie remnant, paddled miles of rivers, gone fishing in numerous ponds, lakes, and sloughs, and tubed down whitewater parks. I am passionate about sharing these places with others, which is one of the reasons I started Wander Women. Developing a sense of place among Iowa's beautiful places is essential to protecting and preserving what we have.
Iowa is also home to 99 county conservation boards, meaning every single county in Iowa has its very own conservation board protecting and securing more public lands for all of us to enjoy. Recreational opportunities abound in our county park system!
Furthermore, Iowa boasts miles upon miles of river trails and bike trails for all of the paddling and biking enthusiasts out there.
Below is a list of some of my favorite places in Iowa. This list barely brushes the surface of all of the wonderful natural places in Iowa, so we would love to hear about your favorite outdoor places, too. Start start planning your Iowa adventures today! Be sure to check out our Wander Women all-inclusive camping adventures, too.
Click on the images below to find out more about each one of these great Iowa outdoor destinations: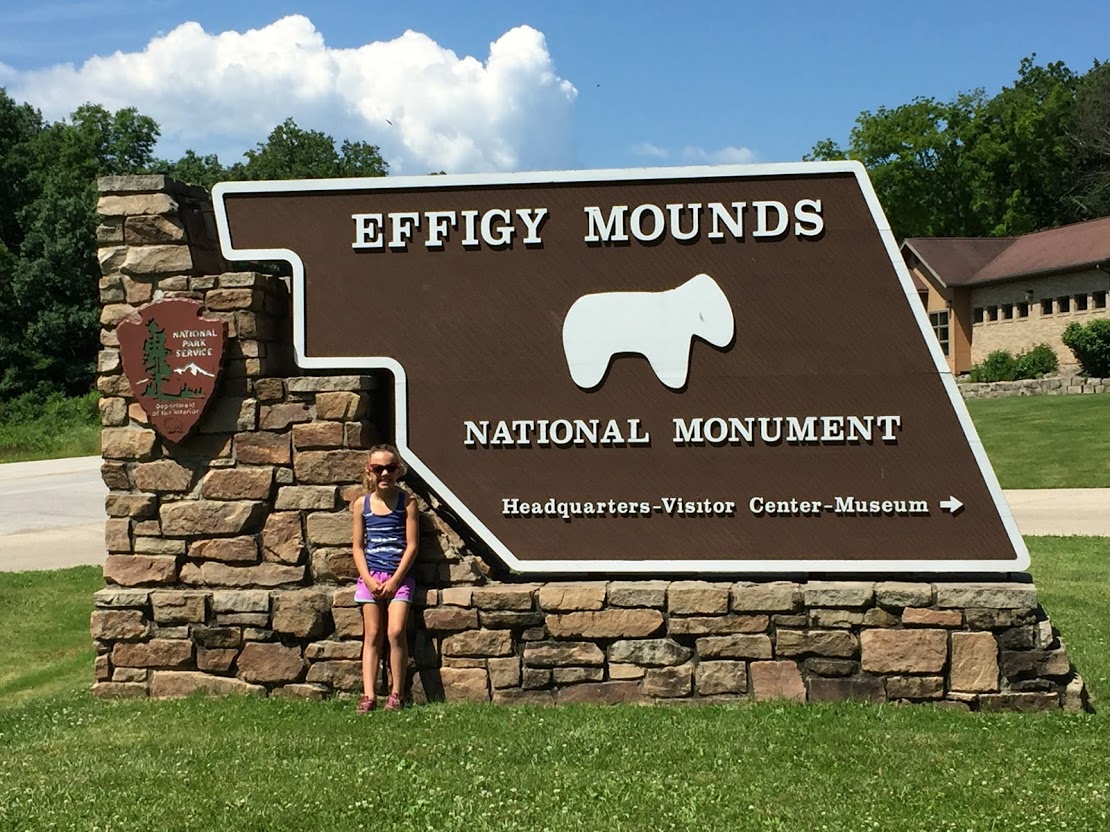 Effigy Mounds National Monument
Iowa's only national monument, with over 200 Native American mounds